Learn to provide liquidity on QuickSwap like a pro! Users can LP on any supported chain on the QuickSwap DEX - note that ALM (Automated Liquidity Management) strategies and integrations are currently offered only on Polygon PoS, Polygon zkEVM, and Dogechain.
Here's a quick walkthrough of how to LP on QuickSwap through multiple different ways.
1. Visit
https://quickswap.exchange/#/pools
and connect your Web3 wallet. You'll be automatically connected to QuickSwap's V3, where you can switch to the Polygon PoS or zkEVM networks in order to use Gamma.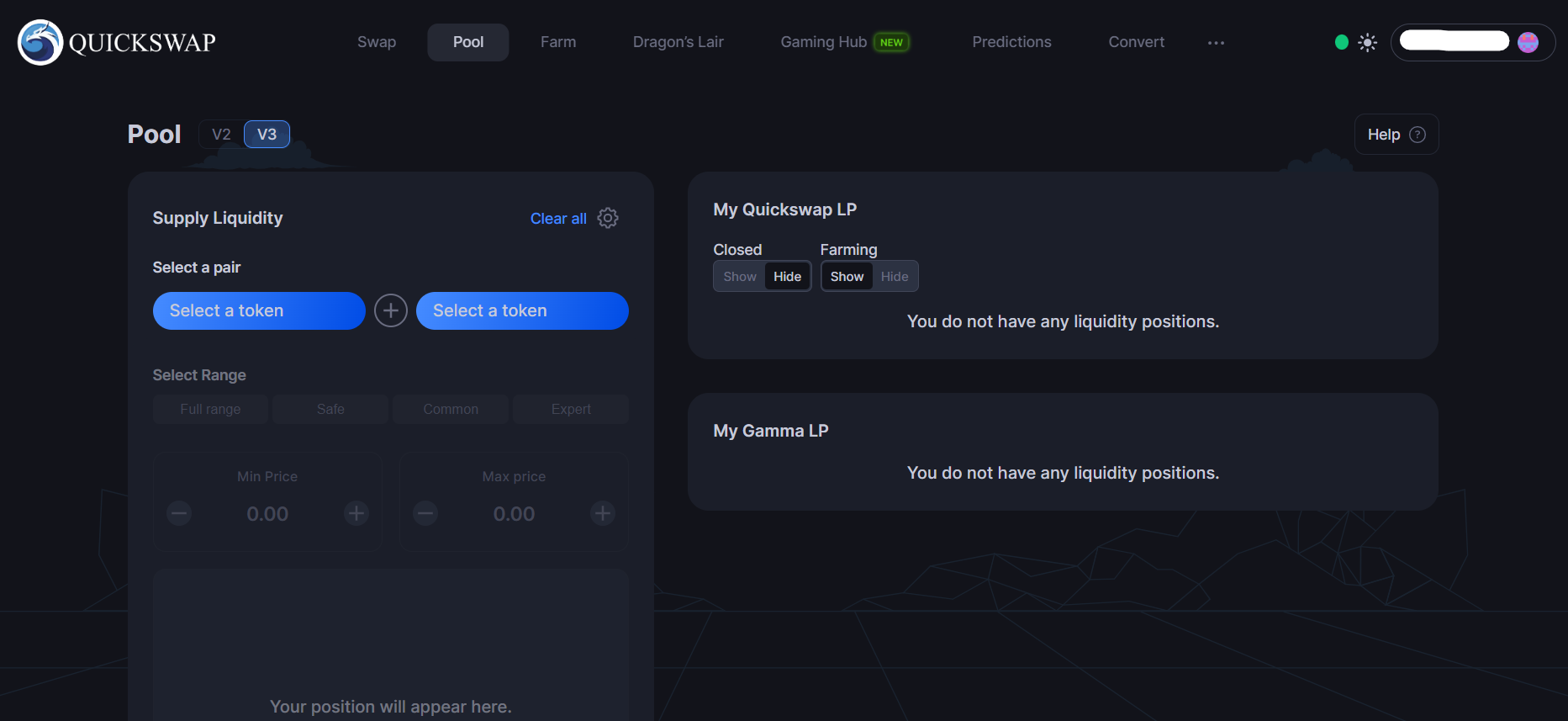 2. Under
Supply Liquidity,
select your token pair to continue (in this example, we'll be using MATIC/USDC).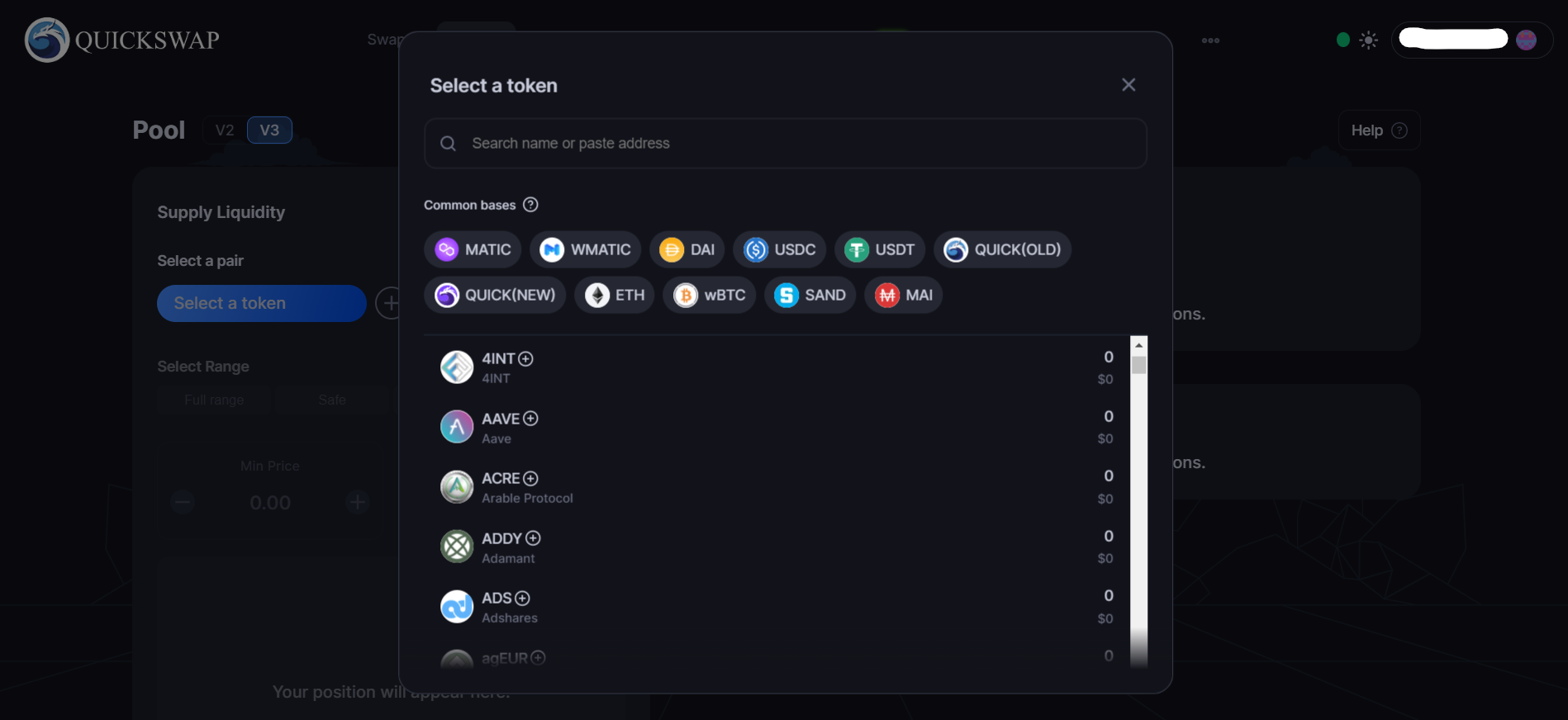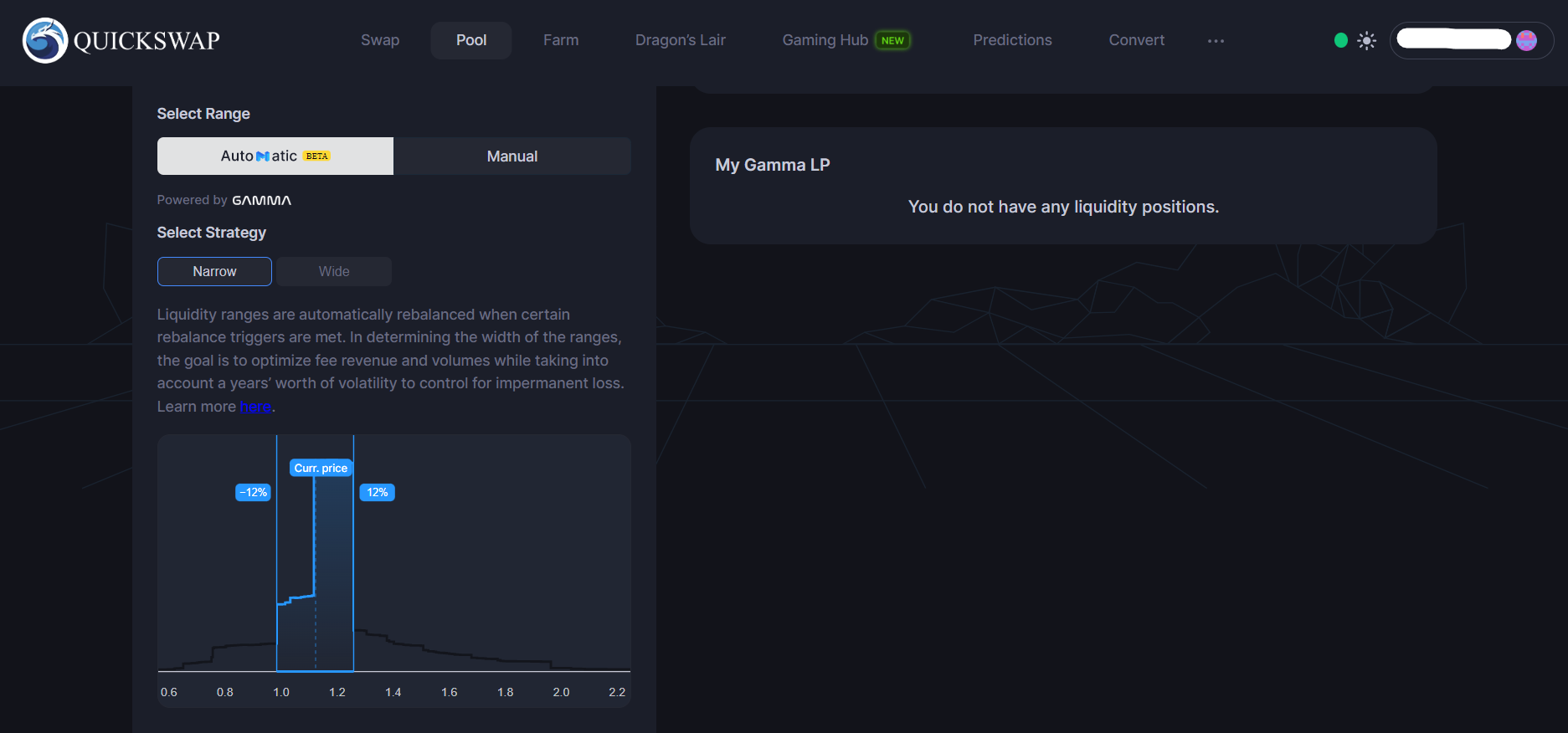 4. Next, enter your deposit amounts for your selected token pair (if you're depositing MATIC as in this example, you'll need to take an extra step and wrap it to WMATIC). Once complete, click
Preview
to continue.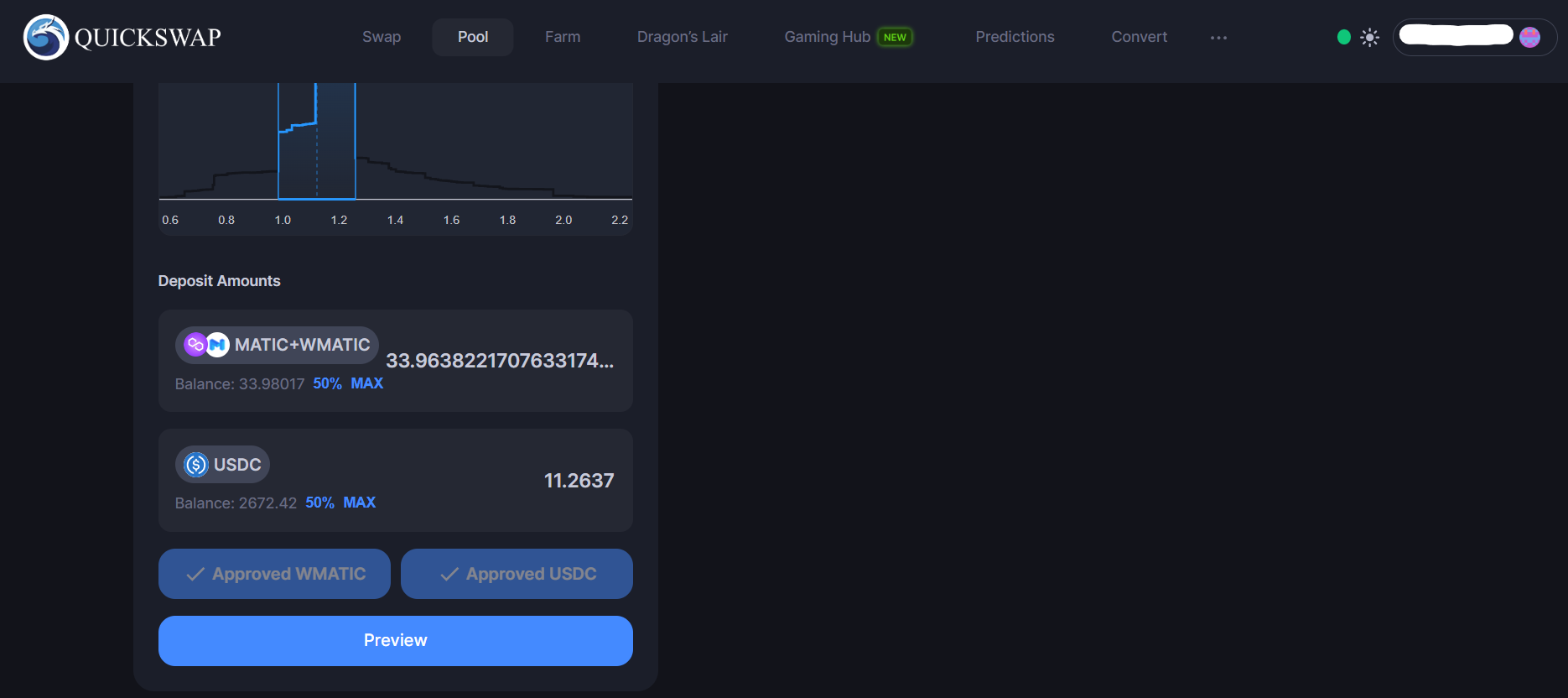 5. A popup will appear. Review the details and when everything looks good, click
Confirm.
Complete the transaction in your Web3 wallet to finish providing liquidity.
You're done! To represent your position, you now have LP tokens that allow you to earn trading fees as rewards.
Check the right side of the page to view your LP positions.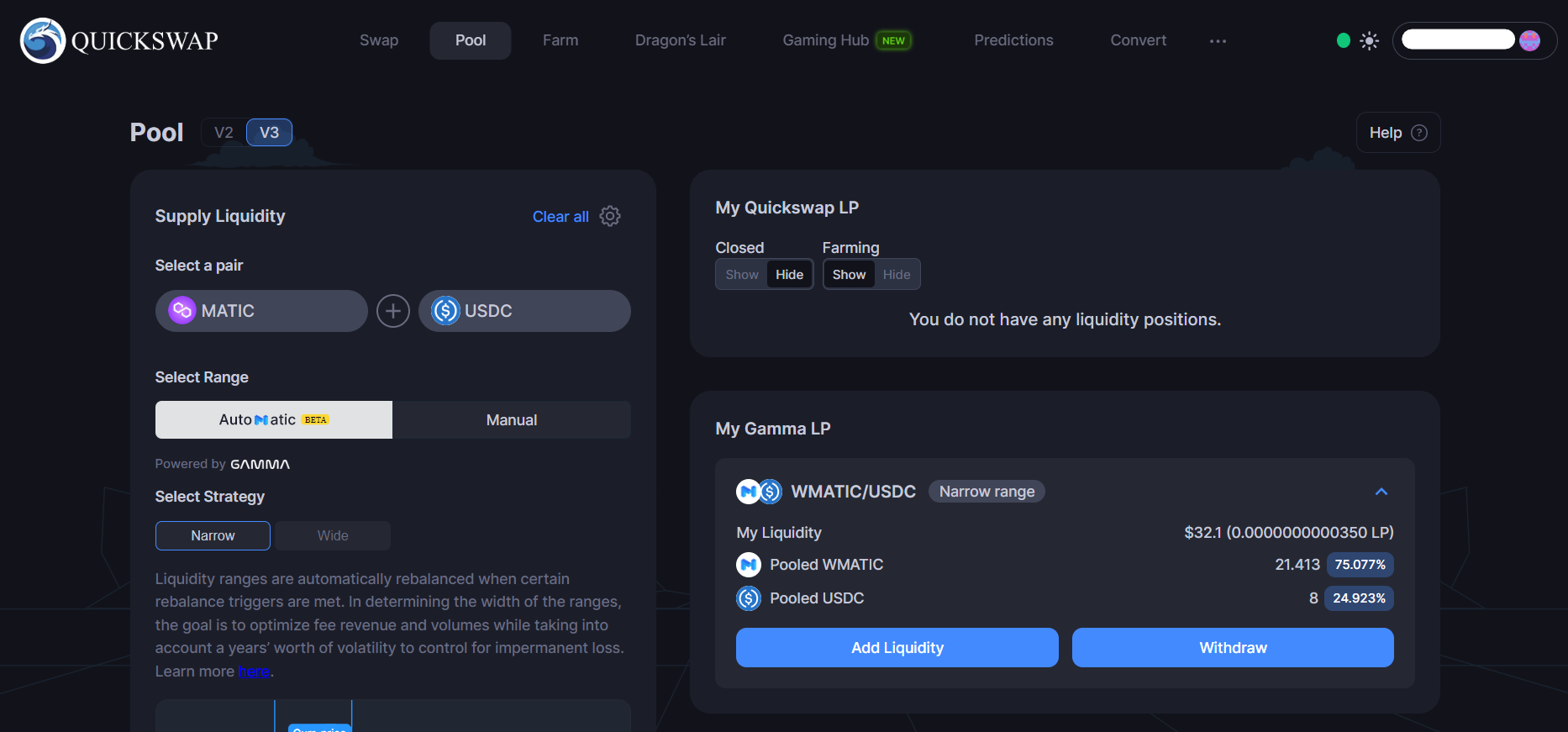 LP on V3: New Token Pairs
When depositing supported token pairs in QuickSwap V3 pools, users can earn a weighted average of 0.01% to 1.5% of trading fees pending volatility, liquidity concentration, total liquidity, and other key metrics.
For token pairs that haven't already been created, users can create new liquidity on V3:
2. Select the token pair you want to provide liquidity to. For this example, we will use FTM/DERC. In some cases, you will need to set the initial price by manually calculating one token's value relative to the other if the system can't auto-fetch.
Once you're done, click
Confirm
.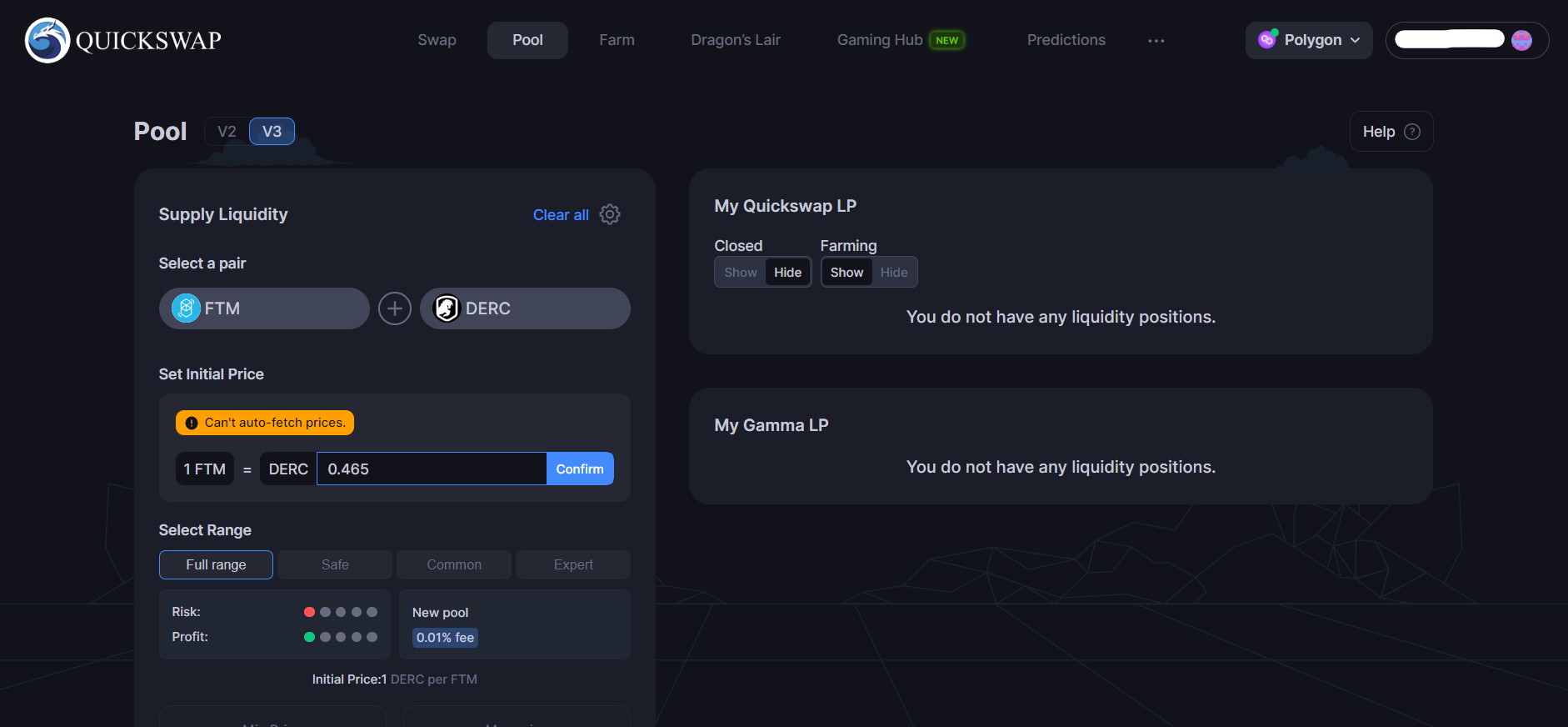 3. Next, select your price range. You can choose between
Full Range, Safe, Common,
and
Expert.
You can manually adjust these ranges further if you'd like. Please note that if you're the only LP and your prices go out of range, users will only be able to trade the token pair one way.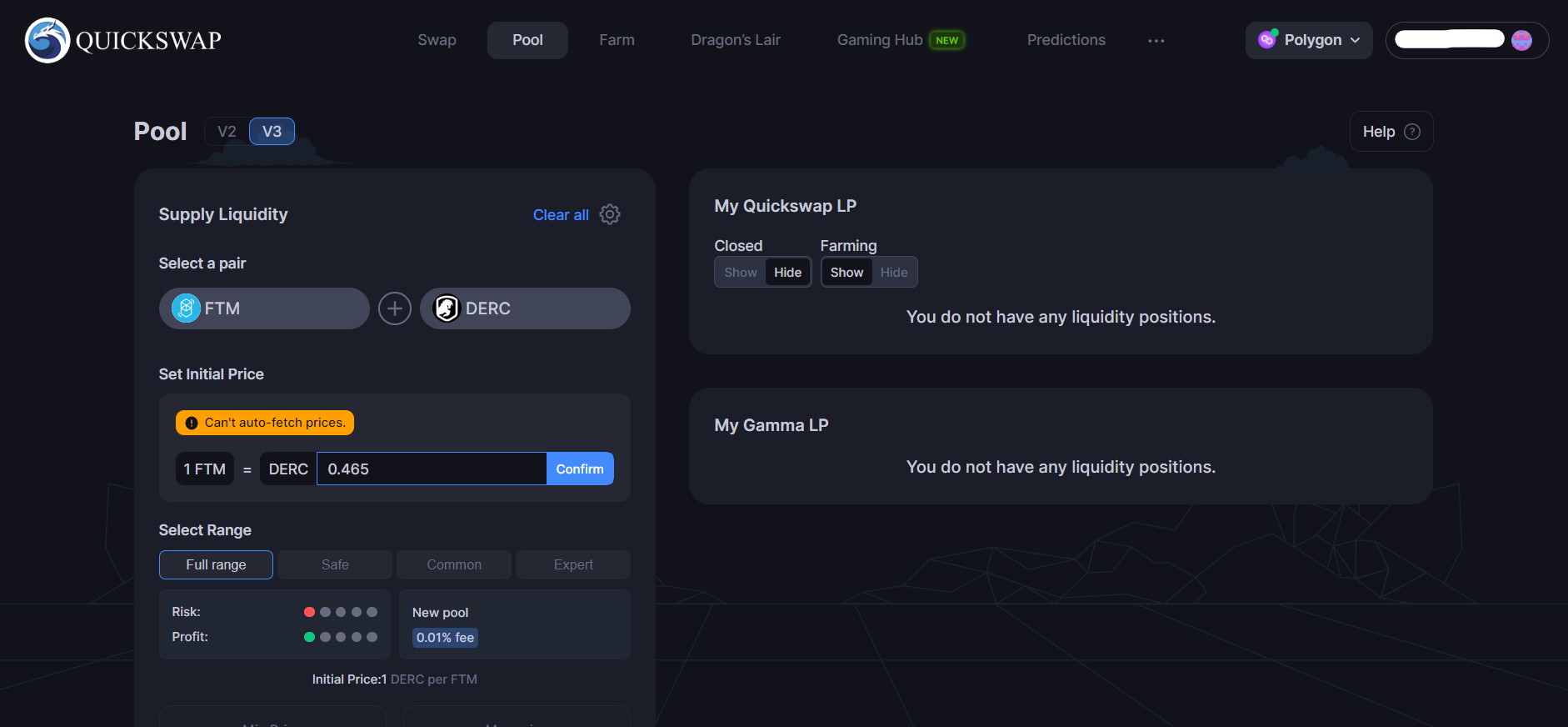 4. Enter the proportional deposit amounts for which you want to provide liquidity. Next, approve both tokens (if not already enabled), click
Preview,
and confirm the transaction in your wallet to complete the process.